Zsolnay gin was awarded a double gold star at an international food industry competition held in London as the Oscar of gastronomy. 
Zsolnay Gin, which is the result of the joint work of the world-famous Zsolnay brand and Buzavirág gin, achieved an outstanding result, receiving two gold stars at the Great Taste Awards. The international, 400-member professional jury has just met Zsolnay Hungarian gin for the first time. Although the judges were not influenced by the appearance, as the item was blind tasted, the global brand and the drink's makers are very proud of the result achieved.
"Beautifully balanced with a long finish and the smoothness of the chamomile contrasts the fiery wild ginger yet they work together in harmony. The juniper is pronounced throughout. A lovely gin."
Great Taste Awards 2023
Zsolnay Porcelain manufactory
With the 170-year history, Zsolnay porcelain tableware decorated with a cornflower motif has been one of the best -known product lines for generations.
On the occasion of the 193rd anniversary of the birth of Vilmos Zsolnay, the collection was supplemented with a unique quality drink, the development of which was carried out by our team.
Zsolnay Búzavirág gin is made using  local flowers characteristic of the Pécs area, such as Mecsek chamomile or wild ginger. Its colour is clear and transparent.  
Keeping the classic direction, these are the main characters of the drink, along with juniper and citrus.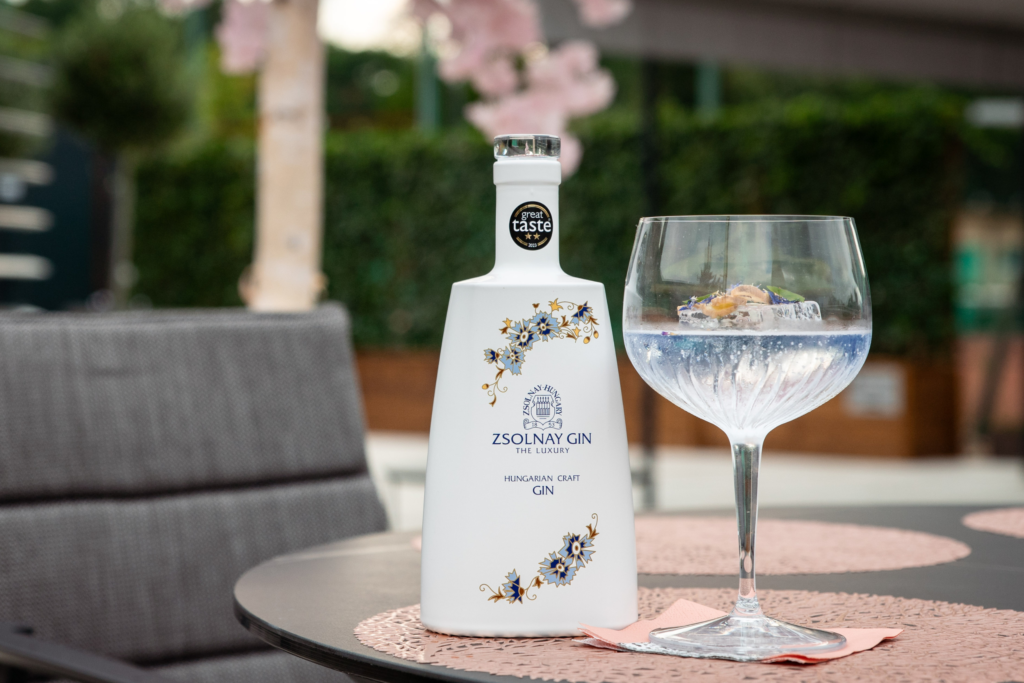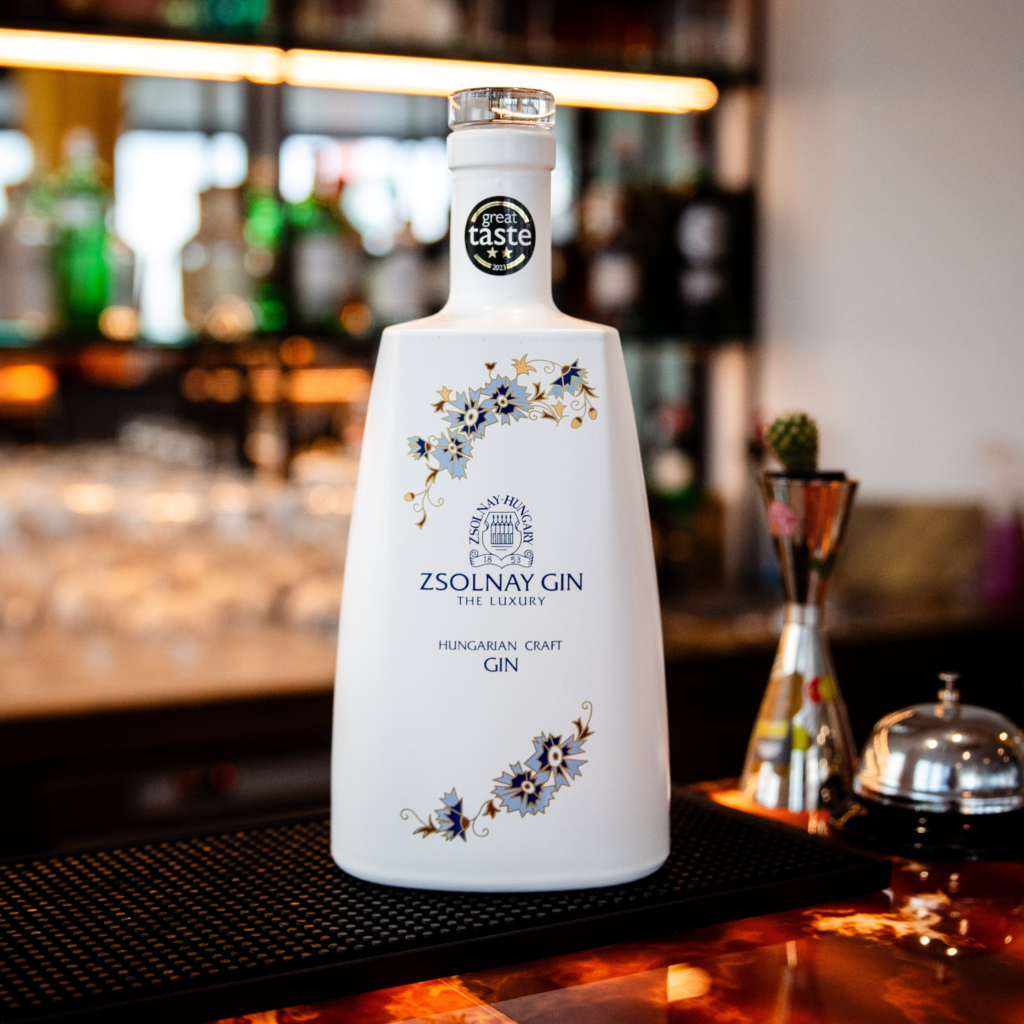 The painted motif of the famous Zsolnay cornflower appears on the premium glass bottle.
If you interested in all the details, click here, and take a look at the 360 ° product rotation!
For gin fans, we recommend first tasting it neat, at room temperature or with ice!
We recommend it as a Gin Tonic with plenty of ice, Indian tonic, fresh mandarin, or dried ginger and a few juniper seeds.
What is the difference compared to the Búzavirág original gin?