Zsolnay the luxury búzavirág gin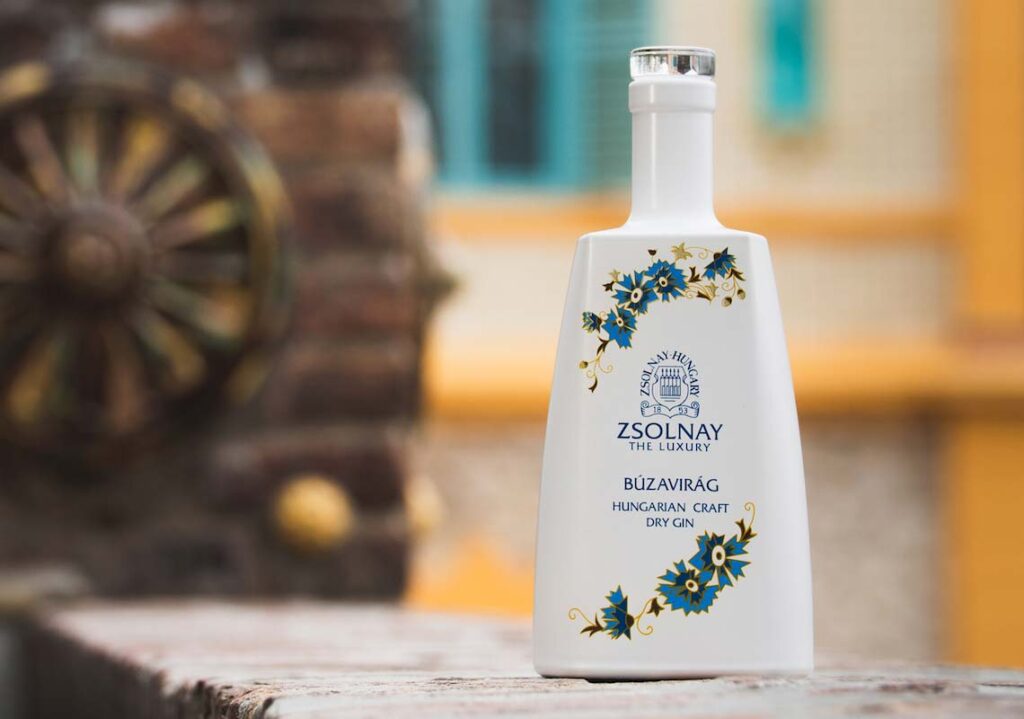 The famous Zsolnay Cornflower Collection has 170 years old history. They are the most popular Zsolnay products, and the collection was completed for the 193th birthday of the founder Vilmos Zsolnay with a premium Gin.
THE BÚZAVIRÁG GIN TEAM HAS ACHIEVED the development of this project. The Zsolnay Búzavirág Gin was made with local-grown flowers, like chamomile from the hillside of Mecsek and the wild ginger. These two and the support of the juniper berries with Citrus fruit give the main character of the product.
You can taste it in the most famous restaurants and hotel bars.