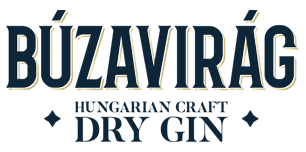 THE PERFECTION OF THE MOMENT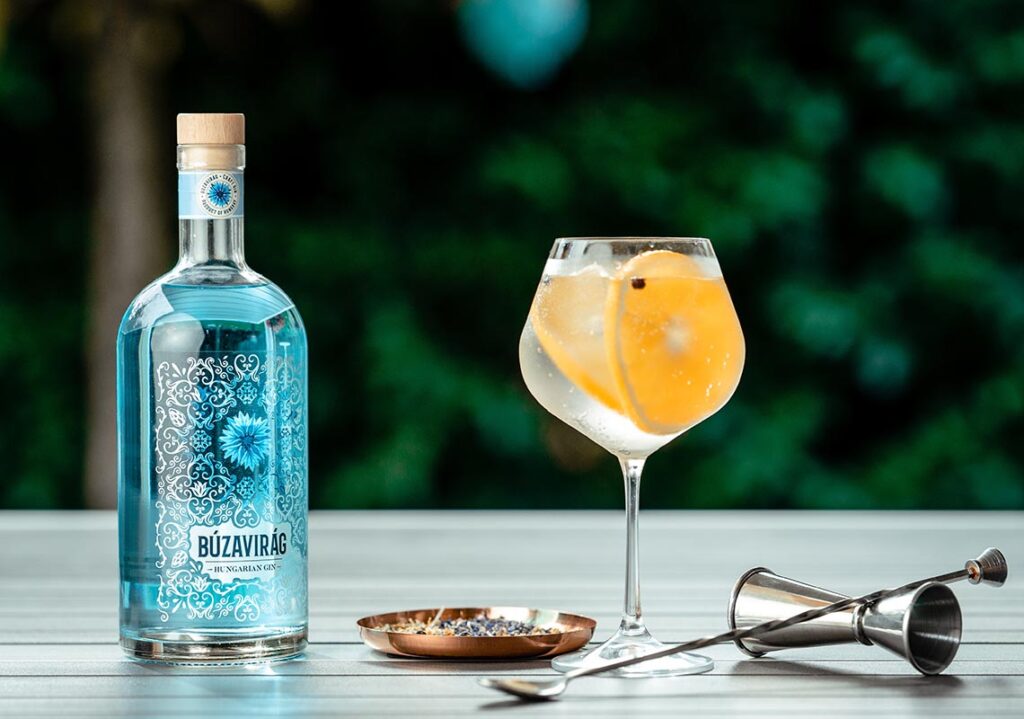 One of the best known Hungarian handmade gin with a modern flavor and 24 components. To accomplish the perfect harmony was a long-term experience, but after all was the Búzavirág Gin ready to frame. This creation meets together with the gracefulness of the linden and acacia blossom and the char-ismatic juniper berry. Another two dozen natural ingredients with their exciting aroma are collaborat-ing.
THE BEAUTIFUL BRIGHT BLUE IN THE BOTTLE
is the color of the blossom of the cornflower. The cornflowers are special care hand-picked – this is a symbol of the traditional Hungarian handicraft. The smell of the gin is harmonized with the taste. This two attract the perceptions discovering the combination of the 24 components. The flavor of the gin is followed by the fruity and bloomy smell until a settled flow with the juniper berry-aroma.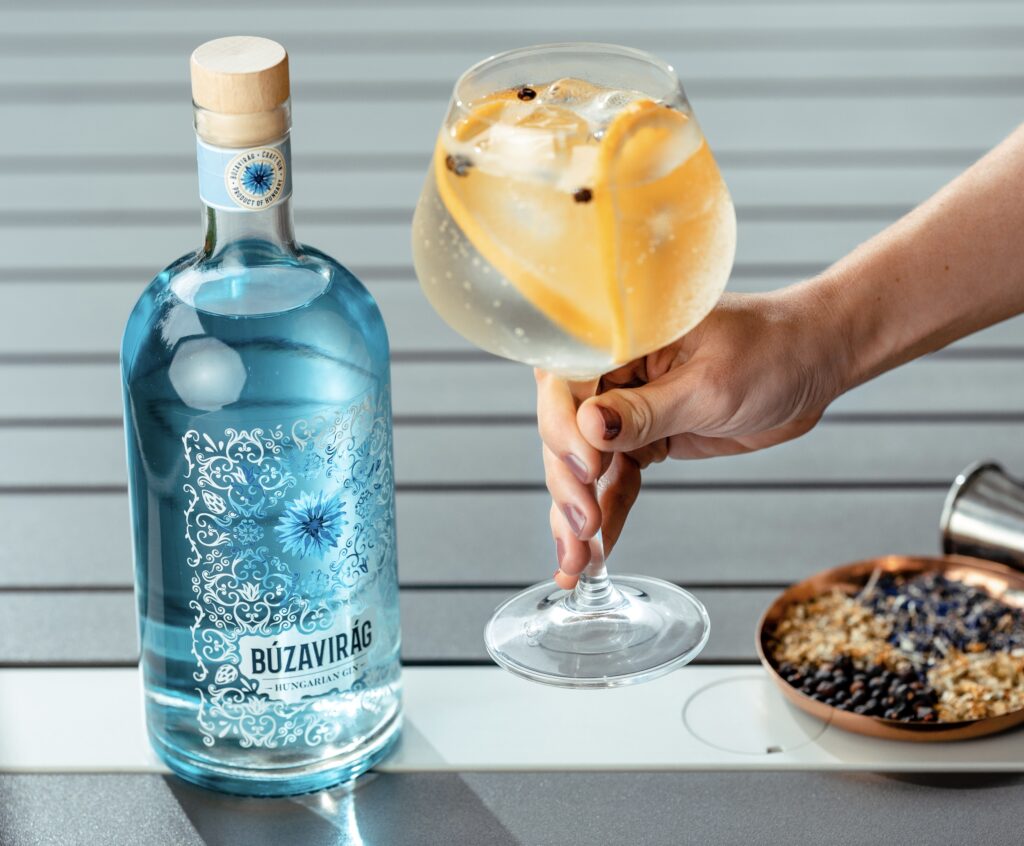 For many years we have worked on it to select the perfect combination of the herbs and the other components. Our gin is composed of home-grown wildflowers and natural ingredients. The most determinatives are juniper berry, linden-blossom, acacia, orange-blossom, allspice and peppermint.