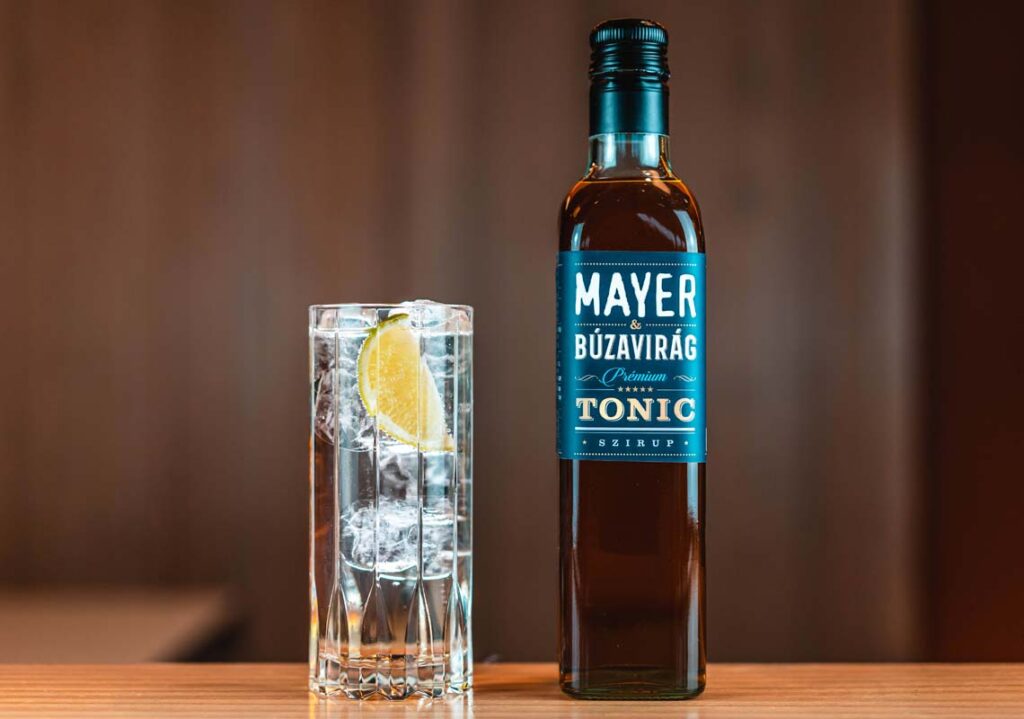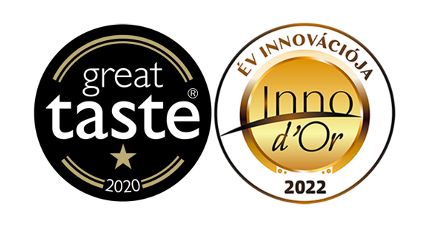 MAYER BÚZAVIRÁG TONIC SYRUP
At the Great Taste Awards, also known as the Food Oscars, Mayer & Búzavirág Tonic Syrup, co-developed with Mayer Syrup, was included in the world's top quality tonics and was awarded a star by a jury of international gastronomy professionals.
Exclusively natural ingredients, like quinine and a special spice mixture, are the secret of the Mayer Búzavirág Syrup – a perfect combination with other quality gins too.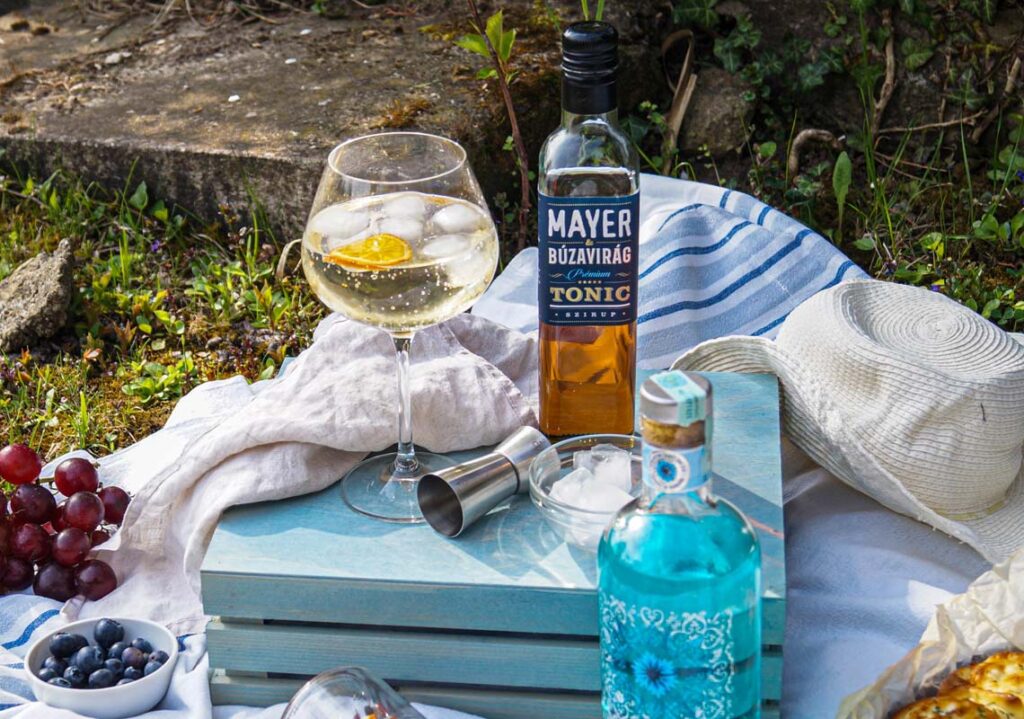 Just a bottle of the Mayer Búzavirág Tonic Syrup replaces 25 bottled tonics. The about its high-quality products famous manufactory appears on the spirit market with an excellent cocktail ingredient, what brings a new lifestyle – be eco-friendly. It's ideal not just for the pubs and bars, but for consumption at home too.
Minimizing the rate of the environmental burden we use eco-friendly packaging and cooling. The carbon footprint of the transport, the space requirement, and the charges of the storage have ad-vantages against the bottled tonic drinks.
With Búzavirág gin, the already well-known flavors were supplemented with summery spices and southern fruits thereby creating a magnificent London dry gin. 
This is how Búzavirág Summer edition became a light, summer evening gin that harmonizes perfectly with any Indian tonic. lemon, orange or lime.
Mein spices:
juniper

lime

coriander

angelica

pepper

mint

cardamom
orange and lemon peel
rosemary
almond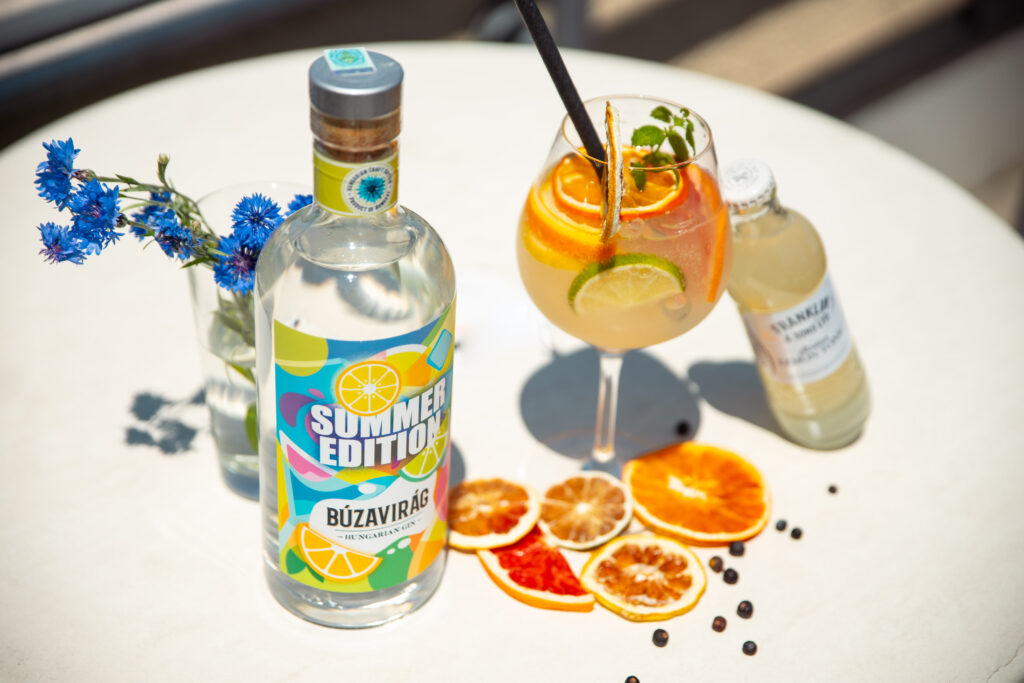 BÚZAVIRÁG WINTER SELECTION
We created this gin with special taste for Christmas. The original floral and fruity character is sup-plemented with Christmas spices: cinnamon, allspice, star anise, almond. Limited edition and pre-mium gift box.